ARTIST WALK (PLN2013-00269): 37070 Fremont Blvd
Application's City Staff Project Planner: Clifford Nguyen cnguyen@fremont.gov

City Council approved development on 12/10/13



City Council Agenda
Planning Commission voted to recommend approval 11/14/13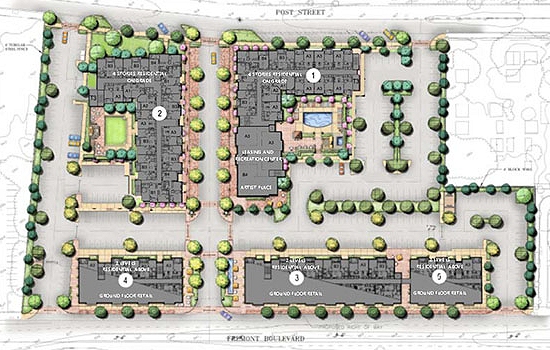 The Mixed-use Planned District proposed by BHV CenterStreet Properties is located at 37070 Fremont Blvd. across Post St. from Dale's Hardware. It is in the Centerville Community Plan Area.
This project was originally part of the Centerville Redevelopment Plan but is now a private development.
Artist Walk's CEQA Initial Study is posted on Fremont's Environmental Review page.


See BHV CenterStreet Properties' website at www.centervilletoday.com
The public may arrange to view the development plans by contacting the Application's City Staff Project Planner: Clifford Nguyen cnguyen@fremont.gov