Shape Our Fremont
Where Fremont residents can learn about shaping proposed housing developments...
HABITAT @ CENTRAL [CENTRAL COMMONS] (PLN2014-00250): 4369 Central Ave.
Application's City Staff Project Planner: Steve Kowalski skowalski@fremont.gov

City Council approved development on 10/14/14

Planning Commission recommended approval on September 11, 2014



September 11th Agenda

Environmental Review Initial Study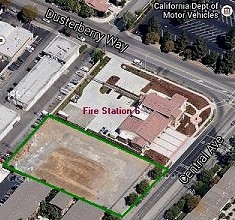 The Habitat @ Central development proposed by Habitat for Humanity East Bay/Silicon Valley is located at 4369 Central Ave. This is near the northwest corner of Dusterberry Way and Central Ave. It is in the Centerville Community Plan Area.
Note: The application reads "Habitat @ Central" but the Planning Commission documents read "Central Commons" which was the PRP title.
Previously CENTRAL COMMONS PRP PLN2014-00113
The public may view the development plans by contacting the Application's City Staff Project Planner: Steve Kowalski skowalski@fremont.gov