Shape Our Fremont
Where Fremont residents can learn about shaping proposed housing developments...
STATE ST MIXED USE PROJECT (PLN2015-00032): 39155 State St.
Application's City Staff Project Planner: Clifford Nguyen cnguyen@fremont.gov


City Council approved development on 11/4/2014
Planning Commission recommended approval 10/9/2014



October 9th Planning Commission Agenda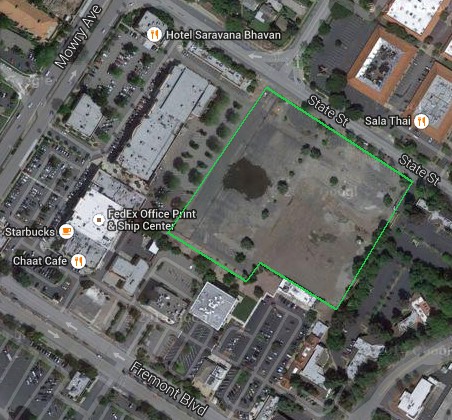 The State Street Mixed Use Project development proposed by TMG/Regis Home Bay Area is located at 39155 State St. It is in the Central Community Plan Area and is part of the Downtown Plan.
Previously CAPITOL AVE MIXED USE PROJECT PLN2013-00195
The public may arrange to view the development plans by contacting the Application's City Staff Project Planner: Clifford Nguyen cnguyen@fremont.gov