Shape Our Fremont
Where Fremont residents can learn about shaping proposed housing developments...
VILLAS OF MISSION (PLN2015-00149): 36341 Mission Blvd.
Application's City Staff Project Planner: David Wage dwage@fremont.gov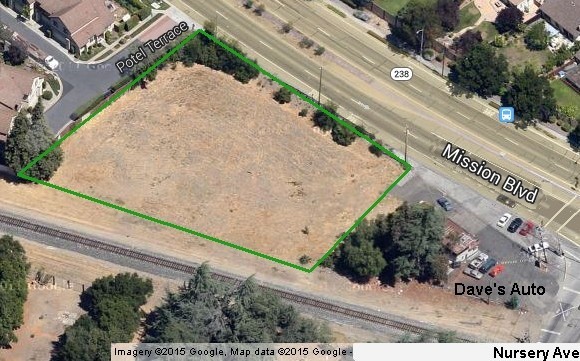 The Villas of Mission development proposed by Real Estate Investment Group LLC is located at 36341 Mission Blvd. It is in the Niles Community Plan Area. This is just up from Nursery Ave. next to Dave's Auto Repair.
Previously MISSION TOWNHOMES PRP (PLN2014-00306)
The public may view the development plans by contacting the Application's City Staff Project Planner: David Wage dwage@fremont.gov