Shape Our Fremont
Where Fremont residents can learn about shaping proposed housing developments...
LENNAR WARM SPRINGS PLANNING AREA 4 MASTER PLAN (PLN2015-00091)
LENNAR WARM SPRINGS VESTING TENTATIVE TRACT MAP (PLN2015-00263)
Application's City Staff Project Planner: Joel Pullen jpullen@fremont.gov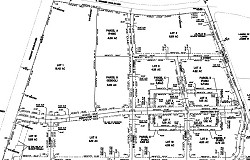 Vesting Tract Map
Residential Lots
Planning Commission approved Vesting Tract Map on 10/8/2015

Planning Commission 10/8/15 Agenda
WARM SPRINGS/SOUTH FREMONT COMMUNITY PLAN
PLANNING AREA 4 MASTER PLAN (PLN2015-00091)
with 2,214 residential dwelling units was approved by the City Council on 3/17/2015.

City Council 3/17/15 Agenda
The Warm Springs Lennar development is located near the future Warm Springs BART station. It is in the South Fremont Community Plan Area.
PLN2015-00263 is an umbrella Vesting Tract Map for the lots included in the Planning Area 4 Master Plan.
The public may view the development plans by contacting the Application's City Staff Project Planner: Joel Pullen jpullen@fremont.gov