HOBBS RESIDENTIAL (PLN2016-00270): 41948, 42012, and 42092 Mission Blvd.
Application's City Staff Project Planner: Bill Roth broth@fremont.gov

Approved by City Council March 14th

City Council March 14th Agenda

Planning Commission recommended approval January 26th

Planning Commission January 26th Agenda

H.A.R.B. approved Rodrigues Farmhouse Dec. 8th

Environmental Review Initial Study

Traffic Study and other Environmental Documents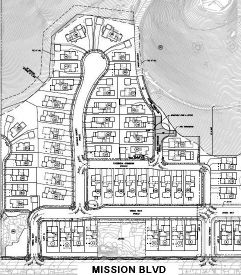 Hobbs Site Plan
The Hobbs Residential Planned District development proposed by Robson Homes is located at 41948, 42012, and 42092 Mission Blvd. north-west of 680. It is in the Mission San Jose Community Plan Area. It does not include the Wong property at 42054 Mission Blvd.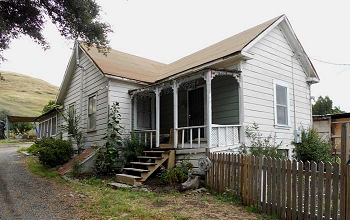 1896 Rodrigues Farmhouse
*** The tank house on the Rodrigues property will be moved up the hill and made into an office studio. A 1,282 sq. ft. addition will put on the hill side of the house. Extensive work is planned for the house. This restoration has been approved by the Historical Architectural Review Board (HARB).
Previously HOBBS RESIDENTIAL PRP PLN2014-00345
The public may arrange to view the development plans by contacting the Application's City Staff Project Planner: Bill Roth broth@fremont.gov